Do You Know What's in Your Makeup?
Facial makeup products contain ingredients that alter, add, highlight or color your facial features, but these features often come with a price, especially if you apply at least one cosmetic everyday. It's not only important to know the tricks of proper usage of makeup, the types of makeup appropriate for your skin type and skin tone, and the techniques used by your makeup artist in Singapore, but also the ingredients that come in contact with your skin.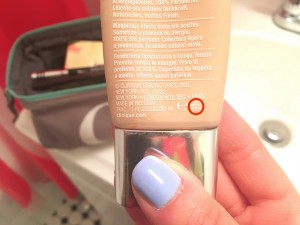 You Should Read the Labels
Reading the labels before purchasing can tell you a lot about the product. Even if you do not recognize some of the ingredients, some that you might can make a lot of difference in keeping your skin healthy. You should also remember that most products imported in Singapore, regardless if it's commercially-manufactured or organically-produced, do not undergo strict regulations.
Reading the labels also mean that you should know what to look out for. Do not be misled by labels such as "organic," "healthy," and "hypoallergenic," because some products do lie. And even if they are not lying, there is no way to know how your skin will react unless you try the product yourself. This can be especially tricky for people with sensitive skin and skin allergies.
You Have a Choice
By knowing what the makeup is made of, you will be able to make smart choices next time you shop. There are alternatives to products that have harmful ingredients or were tested on animals, so you don't have to give up on makeup entirely.
As for the quality of commercially-produced makeup versus the organic and environmentally-friendly makeup, it's all up to you. Don't be afraid to ask for advice from your makeup artist or to inform him/her beforehand about your skin condition and allergies.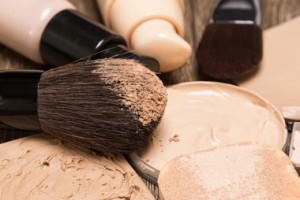 Ingredients in a Powder and Foundation
The facial foundation and face powder (some powders are also used as foundation by the beautician) used by your makeup stylist as a preparation before applying other makeup, will slightly change the appearance of the skin so that the blemishes are covered and the makeup will hold for hours. Both products contain coloring ingredients even if the label says "nude," so be careful when you're not supposed to expose your skin to a lot of chemicals. Powders and foundations do have a lot of ingredients, even the mineral type ones.
The most common ingredients in powder include, but are not limited to the following: talc, lanolin oil, squalene, kaolin, mineral oil, silica, colorants, botanical ingredients, fragrance, magnesium carbonate, sorbitan sesquiisostearate, tocopheryl acetate, tocopherol, glycerin, ascorbyl palmitate, and dimethicone. People with sensitive skin should avoid powders and foundation with fragrance, preservatives, and dimethicone. When choosing a foundation, you should look for the following ingredients instead: tocopheryl acetate, bismuth oxychloride, retinyl palimate, zinc oxide, and titanium dioxide.
Ingredients in a Lipstick
We're not trying to scare you so you can avoid using makeup, but it's better if you know you have plenty of choices when you're looking for the right shade in beauty shops. Lipsticks contain more ingredients that have unusual names and even insect carcass, but don't worry, there are a lot of choices out there.
The most common ingredients in a lipstick include the following: wax, lanolin/mineral/castor/vegetable oil, pigment, preservatives, antioxidants, and fragrance. But wait! Those are just the general names, because the ingredients will usually depend on the color of the lipstick. They also might contain methylparaben, propylparaben, retinyl palmitate, and tocopheryl acetate. Moreover, the sources of the colorants will vary (this is where the insects are used) and some are even tested on animals in laboratories. If you're concerned about the ingredients, don't hesitate to ask your makeup stylist to give you alternatives.
Ingredients in an Eyeshadow Palette
The eyeshadow palette is a cosmetic will naturally have more colorants than the face powder or foundation used by your makeup artist. The colorants will vary, but the essential ingredients include the following: talc, zinc stearate, octyldodecyl stearoyl stearate, isostearyl neopentanoate, tocopheryl acetate, caprylyl glycol, hexylene glycol, phenoyxyethanol, silica, mica, and coloring agents. You would notice by now that the name tocopheryl acetate is present in all the makeup ingredients, but don't worry, that is just the fancy name for vitamin E, not a bad thing for your skin.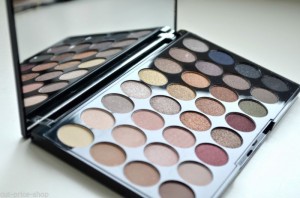 There are eyeshadow palettes that are made for sensitive skin, so look for those when you need the services from your makeup artist. The ingredients you should avoid are the following: aluminum powder, bismuth oxychloride, coal tar, formaldehyde, nano particles, parabens, thimerosal, and talc. Instead, you should look for palettes with iron oxides, mica, titanium oxide, and zinc oxide.
Ingredients in Eyeliner and Eyebrow Pencil
Eyeliners and eyebrow pencils are primarily used to apply color in the area around the eyes, so expect that they will contain ingredients for an effective application of the colorants. If you're using kohl, al-kahl, surma or kajal, be careful about the harmful lead ingredient.
The common ingredients in an eyeliner include the following: propylene glycol, alcohol denatured, ammonium acrylates copolymer, polysorbate 20, PEG-6 sorbitan oleate, carbomer, colorants, dimethicone, mineral oil, magnesium silicate, glycerin, and fragrance. For eyebrow pencils, these are the most common ingredients: dimethicone, colorants, fragrance, glycerin, talc, PEG-6 sorbitan stearate, carnauba wax, polysorbate 60, and ozocerite.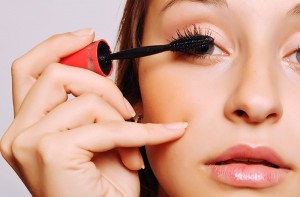 Ingredients in a Mascara
The mascara is used around the eye by the makeup artist to enhance the eyes, and most of these products are designed to be waterproof so that they will last longer. Generally, there are two types of mascara such as the mascara with no water and mascara with water and oil. The former is the waterproof mascara that is difficult to remove, while the latter is easier to clean up but can cause smudging and flakiness. Both are safe, so don't worry.
The most common ingredients in a mascara include the following: glycerin, water, colorants, fragrance, propylene glycol, TEA-stearate, isopropyl myristate, ammonium acrylates copolymer, carnauba wax, alcohol denatured, and magnesium silicate.